Philosophy
The world is full of paradoxes.
What if we could describe the world more accurately in terms of truths?
We've been struggling with this problem for years. We're tired of spending our time-solving issues that don't exist.
What if there was a way to describe the world most simply and intuitively possible while still keeping things easy to understand?
With philosophy, you can describe the world more accurately than ever before. We want to help people find answers; we want to be the go-to resource for people needing help.
When we say, then, that pleasure is the end and aim, we do not mean the pleasures of the prodigal or the pleasures of sensuality, as we are understood to do by some through ignorance, prejudice, or willful misrepresentation. By pleasure we mean the absence of pain in the body and of trouble in the soul. – Epicurus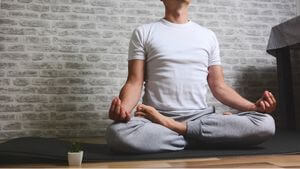 Being stressed and irritated — both physically and mentally — is not a new problem that everyone is …
Achieving a healthy body & mind is not an easy task, no matter how hard you try. It's …
1. Violence and abuse during friendship This wave of violence occurs when a woman is in an emotional …