Joy
Joy is a blog about the benefits of living a healthy, happy, and fulfilling life, and we're trying to support them with science as much as possible.
Our goal is to inspire people to live their best lives possible with articles on health, happiness, spirituality, etc. We aim to change people's perspectives on topics as diverse as health, happiness, spirituality, and relationships by providing real-life examples of positive change.
When we create an article, we want to ensure they're not fantasy. 
 Live a more fulfilling life with more time for yourself.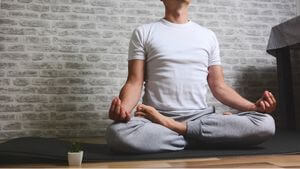 Being stressed and irritated — both physically and mentally — is not a new problem that everyone is …
Improve your energy, motivation, and focus with these breathing exercises from Wim Hof, the world's first 5-time Guinness …