People often misinterpret the law of attraction, using it as a means of coping with their problems or as a way to avoid reality. But, it is not a black-and-white concept, and there is some truth to its potential.
This article aims to shed light on the topic and help you take better steps in life without sacrificing reality and truth by exploring the law of attraction from the perspectives of Sufism, Taoism, and neurophysiology.
Life Is Not A Game; It's Unpredictable, And Mystic Place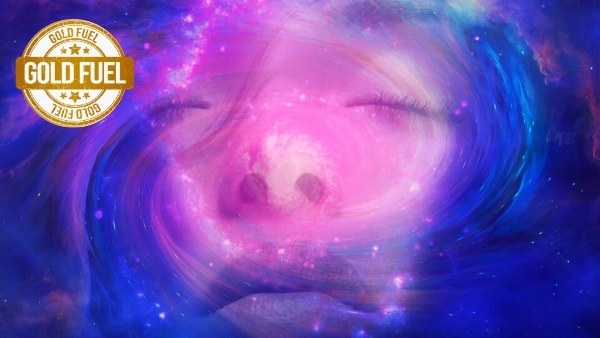 People attempt to control and manage their lives to avoid feeling anxious about their future. To achieve this, systems, religions, and other techniques have been created to provide a sense of calm and stability in life and future prospects.
But, as human beings, we cannot completely control our lives. Our prefrontal cortex, which is responsible for our intelligence, constantly tries to predict the future and planning about life.
The law of attraction can sometimes become a way for people to escape reality. It's important to ask yourself whether you are diminishing your connection to reality when you become deeply immersed in the law of attraction.
Is That Mean – They Don't Work?
People often believe that the law of attraction works if they have faith in it, regardless of whether it is actually true.
If someone succeeds in their goals, they may attribute it to their visualization exercises, but it is more likely because of their desire and effort put into achieving it.
It's not solely due to the law of attraction but rather their own motivation and determination to make it happen.
People often have differing opinions on the spiritual aspect of the law of attraction. Some believe that energy can transmit information about the world and that one's thoughts can impact their reality. Science supports this idea, as it has shown that brain waves can be altered through meditation and other techniques.
However, there is a concern that what people choose to attract may be ego-centered and limited. This raises questions about the true nature and potential of the law of attraction. Ultimately, it's up to each individual to determine the validity and usefulness of this concept for themselves.
Yes.
Just two years ago, I used to hope that what I wanted wouldn't become a reality. When we desire something, we tend to envision it as beautiful, but life may have different plans, and the outcome may not be exactly as we had imagined.
Take a look at your dreams from when you were a teenager and compare them to what has transpired now.
Law Of Attraction Works If The Universe Wants It Too
We should not solely rely on exoteric knowledge, but it is true that we need to work in harmony with the universe, be it the Tao, God, or even nothingness.
You might observe individuals attributing their success to the law of attraction.
Luck is What Happens When Preparation Meets Opportunity

– Seneca
It's not accurate to say that the law of attraction only works for certain people or in certain countries. Visualization and hard work towards a goal can increase the likelihood of success, but it doesn't guarantee it. The outcome ultimately depends on the plans and desires of the universe, God, Tao, or whatever one may call it.
It's not a matter of luck, but rather a matter of alignment with the larger plan. If your desires align with the universe, then you may see the law of attraction work for you.
Don't call that "oh, you are saying all the things end up with Tao or universe." – Also, it depends on what are you mentioning about "Tao". You're part of Tao, actually, you are.
What I mean is that our actions and plans are a collaboration with the cosmic forces and the universe. Our actions not only affect us but also the people around us, and vice versa.
So, it's not just about our own attraction but also the attraction of others that we are interconnected with. The universe works in this interconnected way, not just from one side (yours) alone. I hope this clarifies my point.
"What you seek is seeking you"

– Rumi
Summary
It's difficult to predict what's best for you in the long run, and even when you do, you can never be certain. When you use the law of attraction or have a belief system, you are simply saying "I think I know what's good for me."
Systems like Sufism and Taoism support the idea that the universe and cosmos can give you what you desire, but it's important to consider whether those desires align with your ego or a higher purpose.
I hope this article provides some insight into this concept.
Suggestions: